The biggest two, standard upscale possibilities, 282% and 400%, seemed too small and too big, so I looked for a suitable point in between. The proportion of the 300% copy felt (aesthetically) good.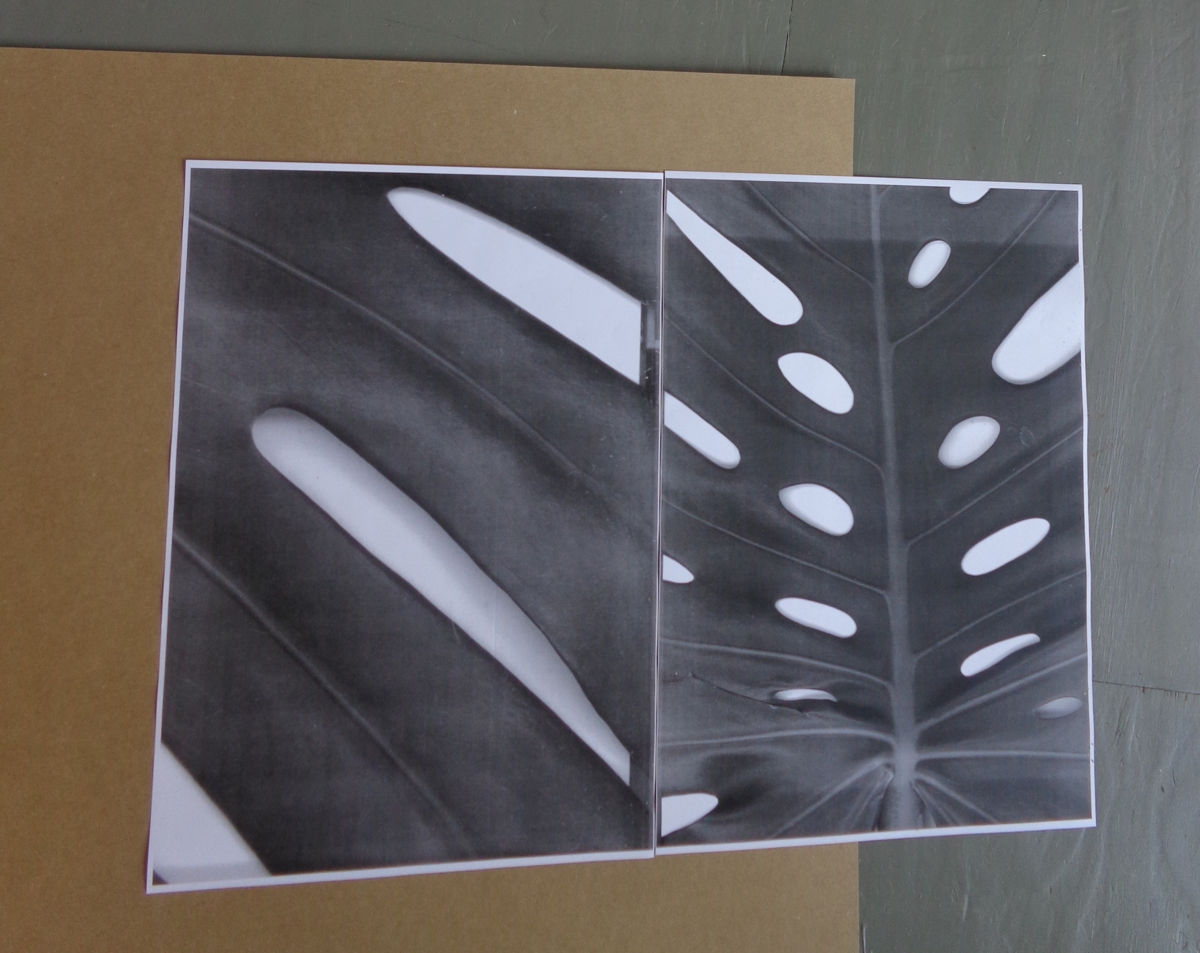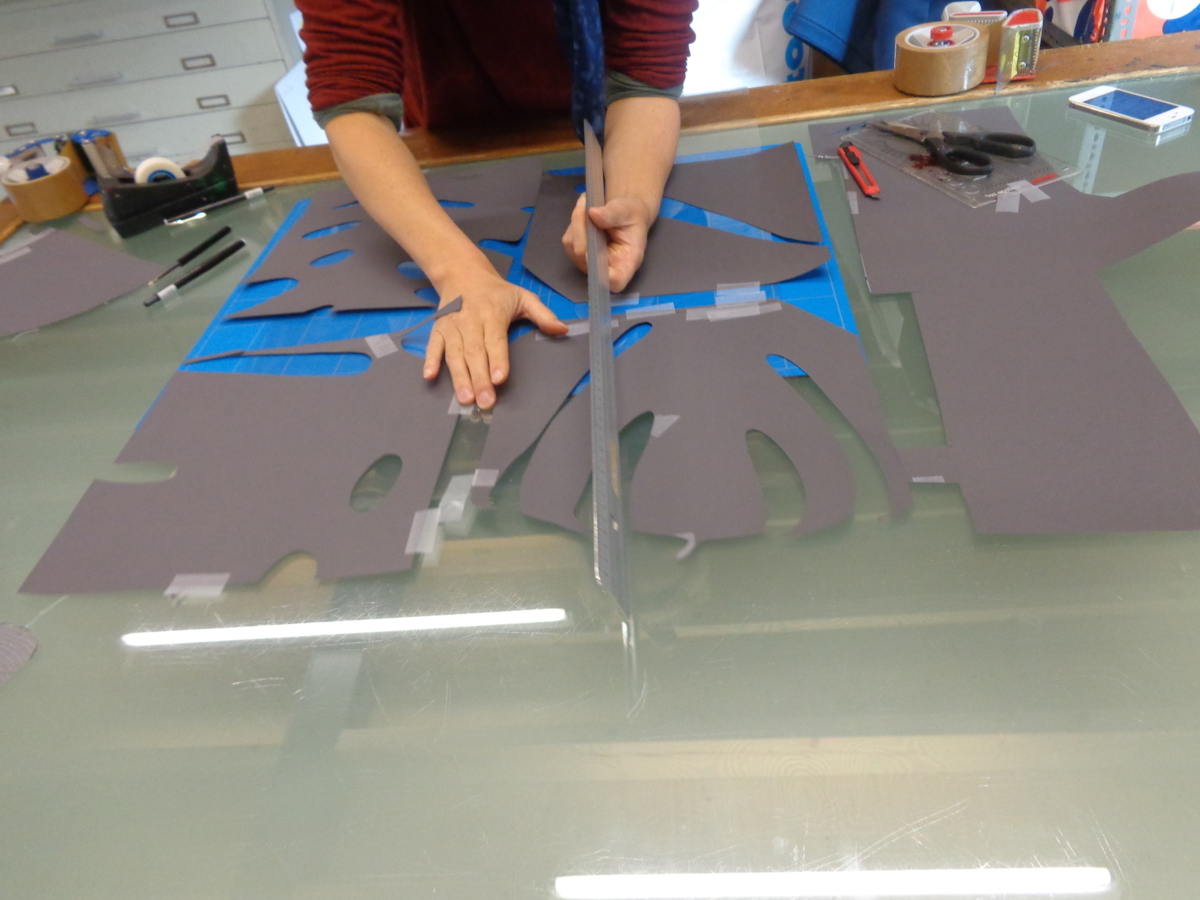 The copies are cut in squares, as a follow–up on the working method described and shown in the Split Leaf blogpost. The use of squares on the final silk screen will make it possible to rotate the shapes in a later phase (if necessary).
In order to create completely filled silhouettes on the silk screen the copies of the leaves aren't suitable. So I 'translated' the copies to cut–outs on grey paper.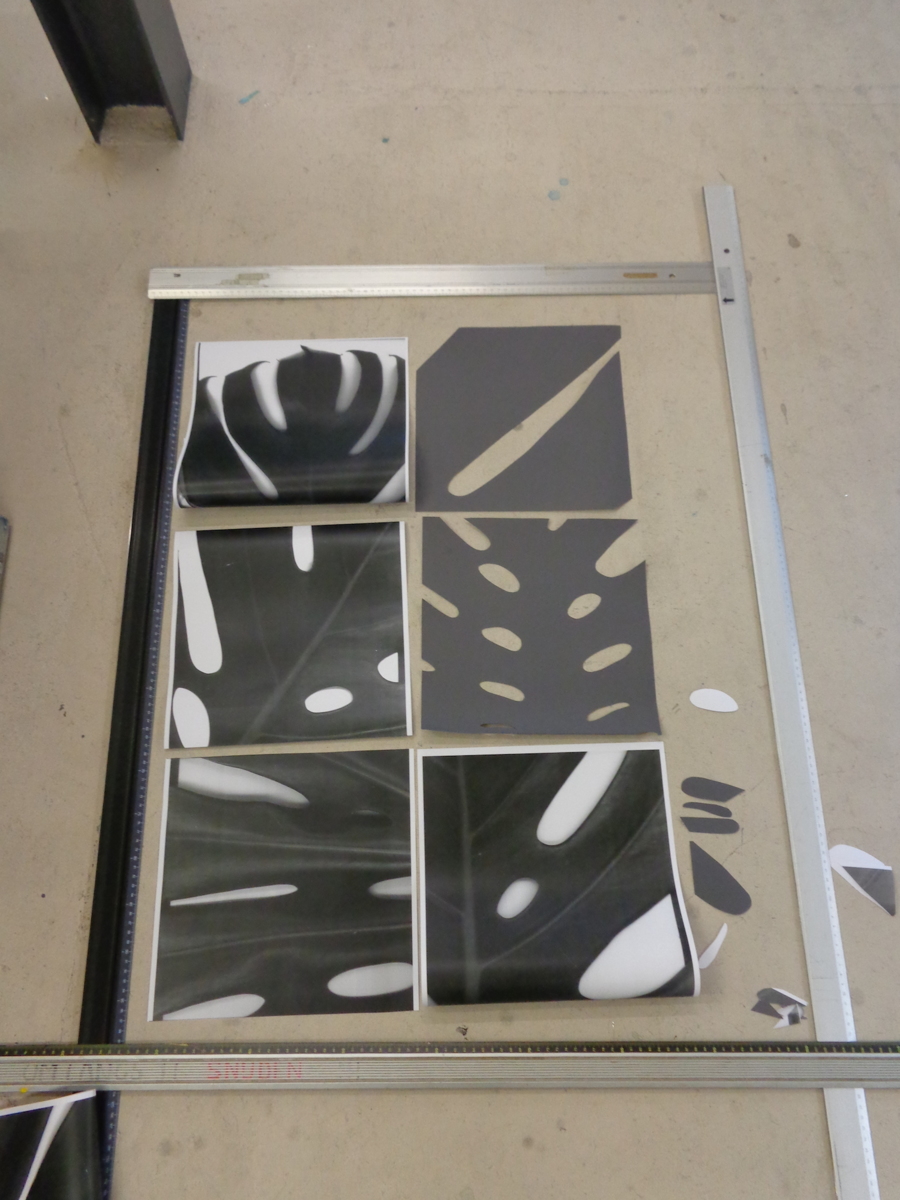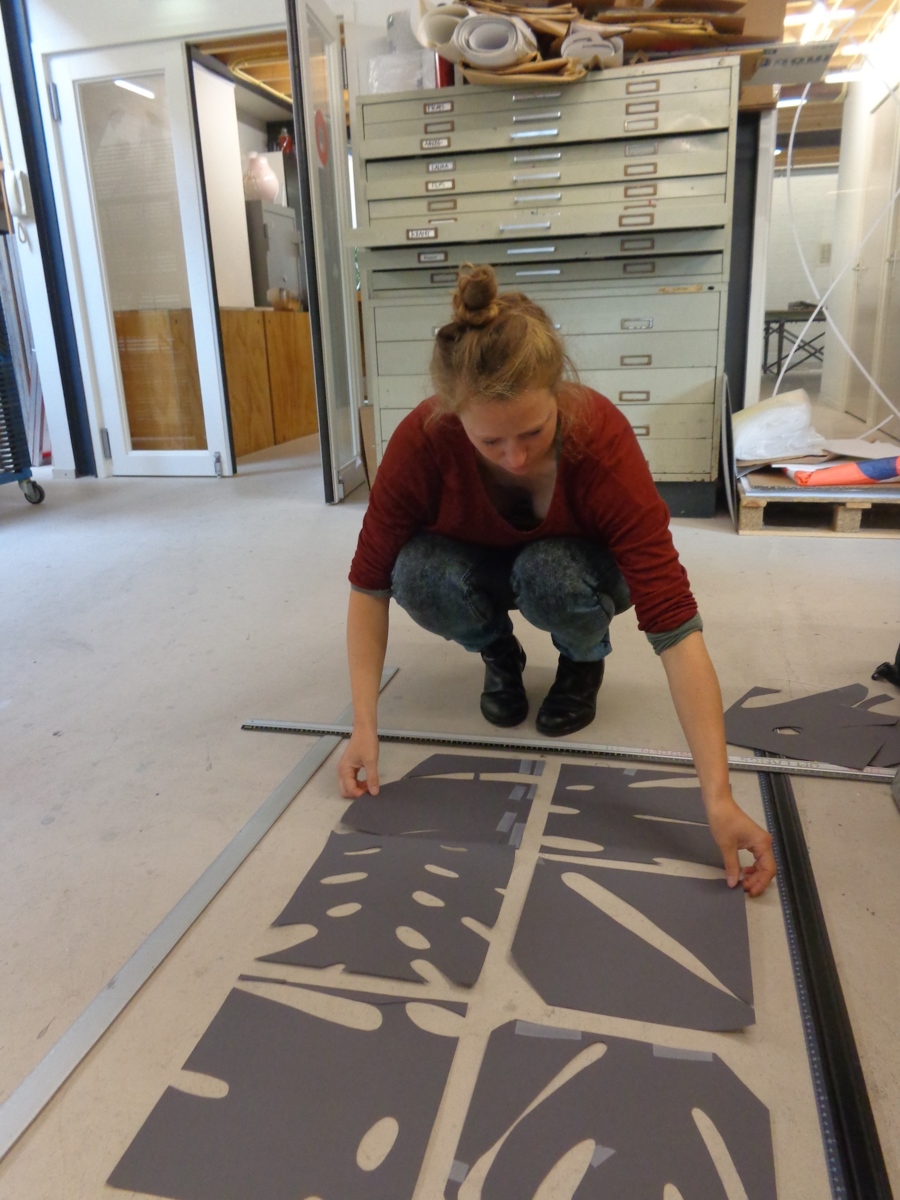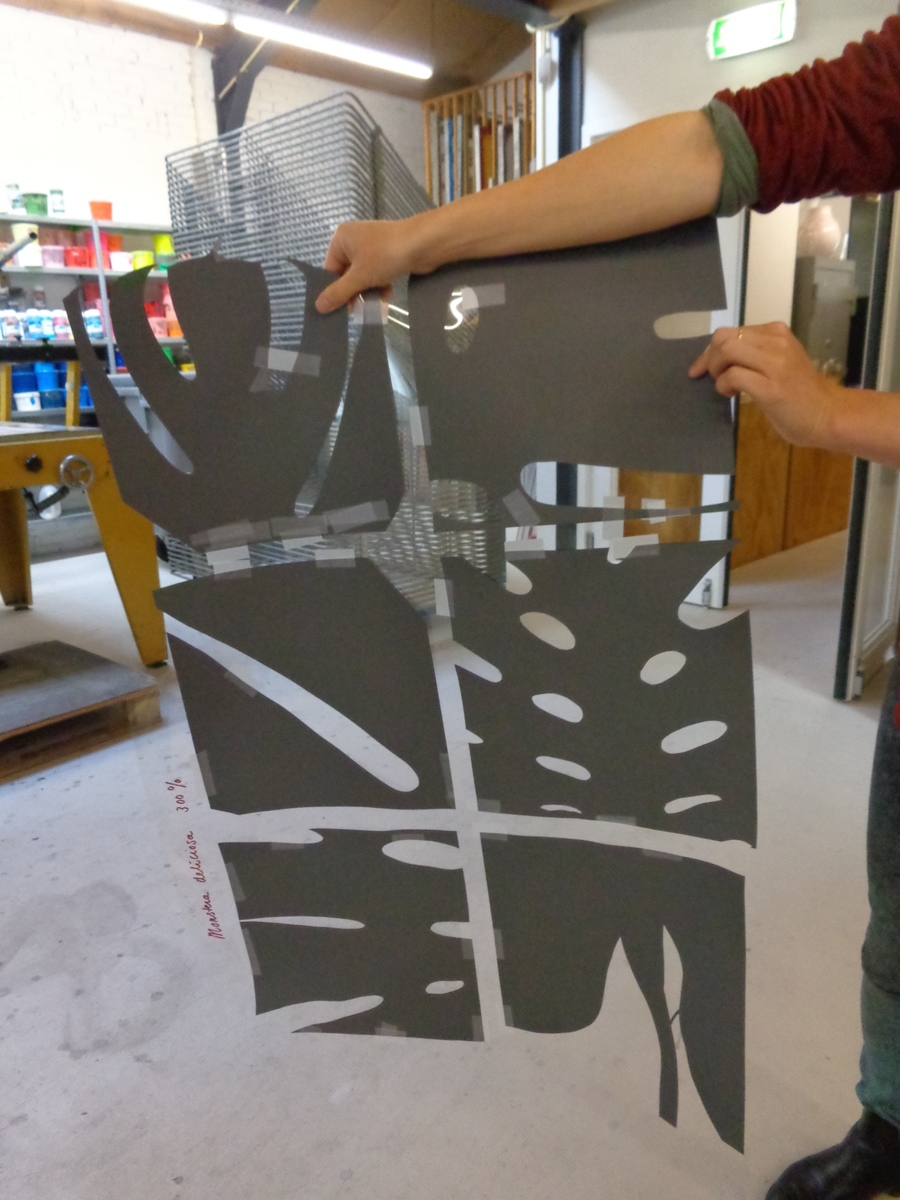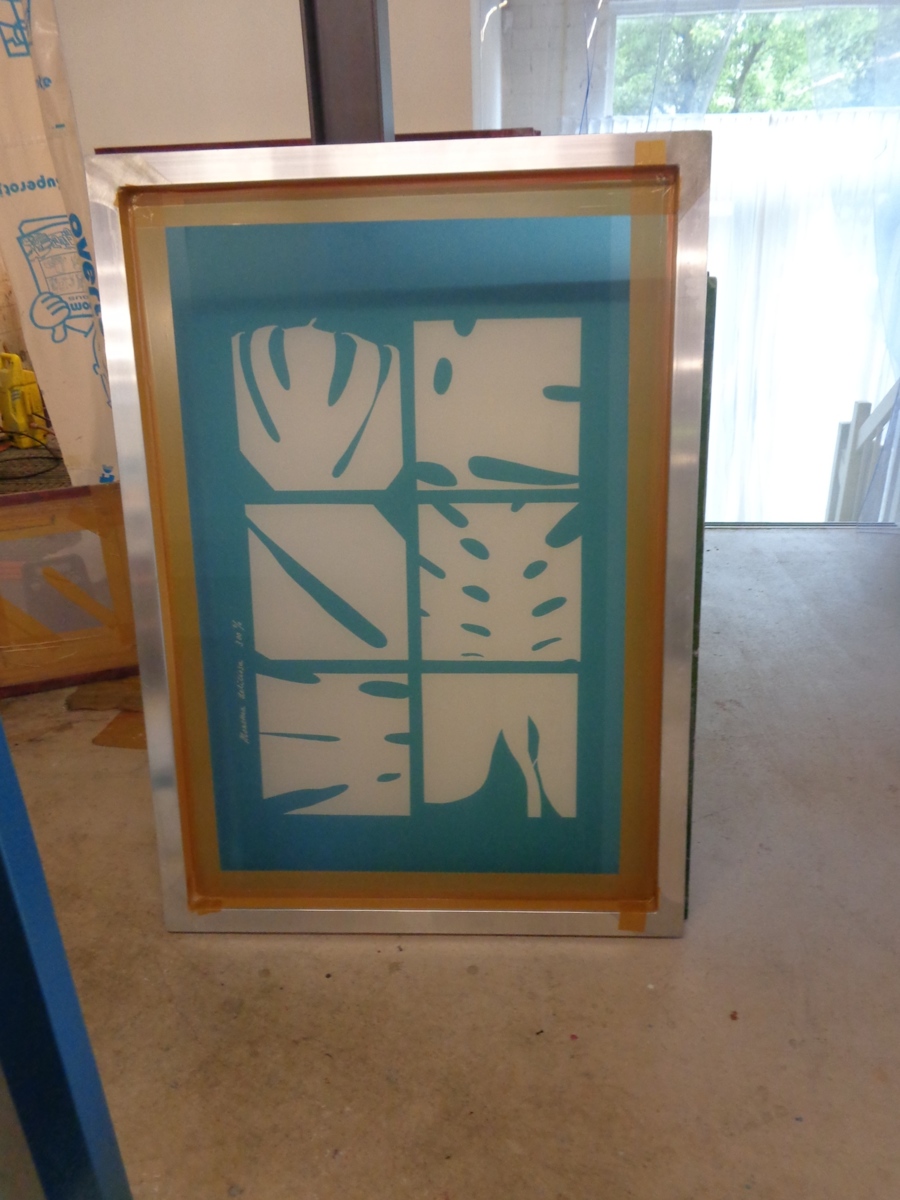 After making a satisfying composition, the screen is ready for printing!