When looking at the tree rings you can trace back the history of a tree. Comparing them with climate period tables you can even find their years of origin. It is even possible to use the sequence of individual ring widths – which are a consequence of weather variables that are unique for each year, to accurately date wood (for instance of oak panels used by Rembrandt for his paintings).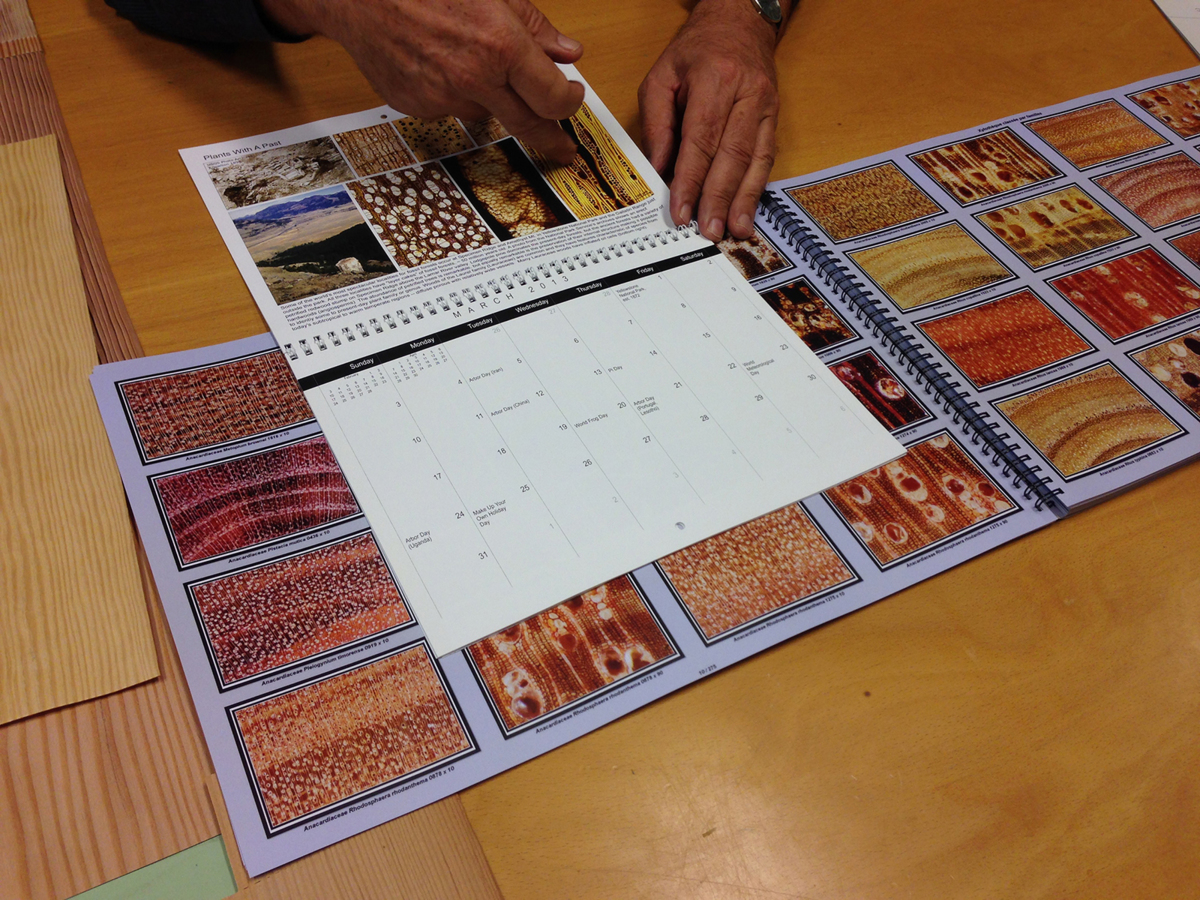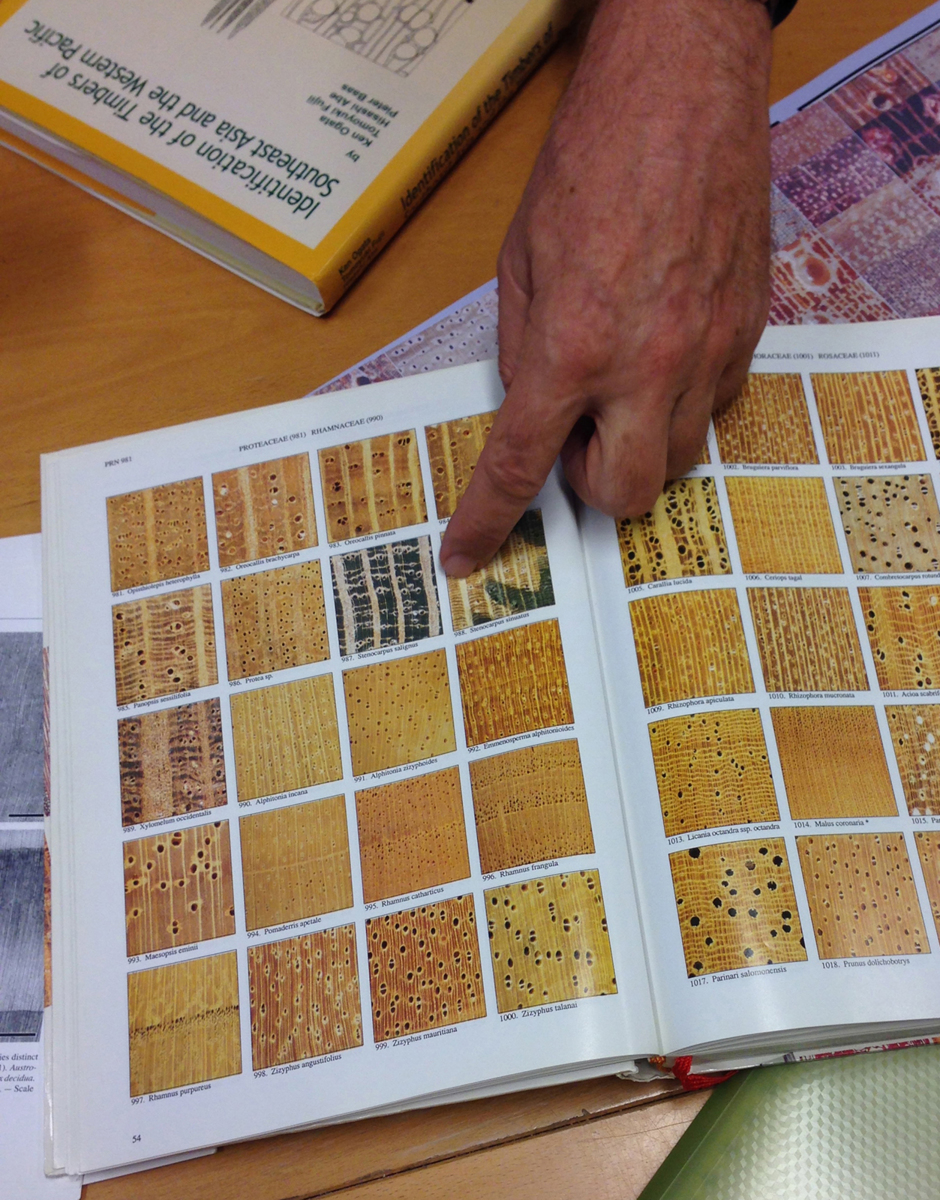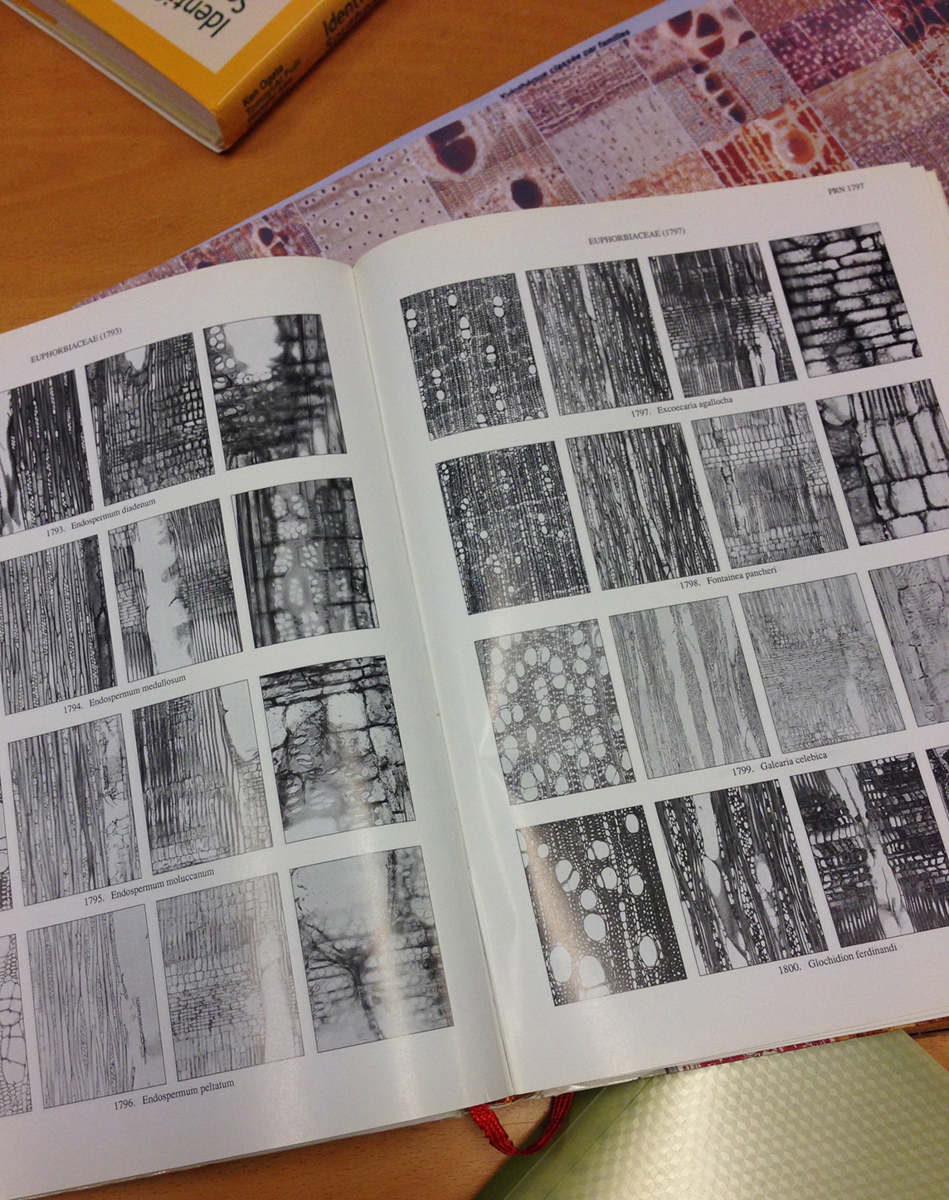 Pieter showed us documents and books about the whole regulation system of trees, also zooming into microscopical levels. Images appear with fascinating patterns.
Funny that the images we found visually triggering weren't Pieter's favorites. Even the opposite, those were the least interesting for him. "Radial images never win a prize for me", he said. "What I find interesting are images that show the system and the development of the actual tree. A picture that communicates the functional values."
What triggered us in our research up till now is the fact that the two different parts of the annual rings vary in hardness (light & soft earlywood and hard & dark latewood). We are thinking of removing the softer ones to open up the material and therewith tell the story behind the material. Pieter told us, as we also experienced ourselves, that the choice for the right wood is essential. In a lot of tree species the contrast between the lighter earlywood zones and the darker latewood (formed in summer) is not always that strong. Often the transition between earlywood and latewood is gradual.