After having some different grids we settled on 6 bars that fit 2 hours per bar, giving each minute a 13×1 cm space to get lit.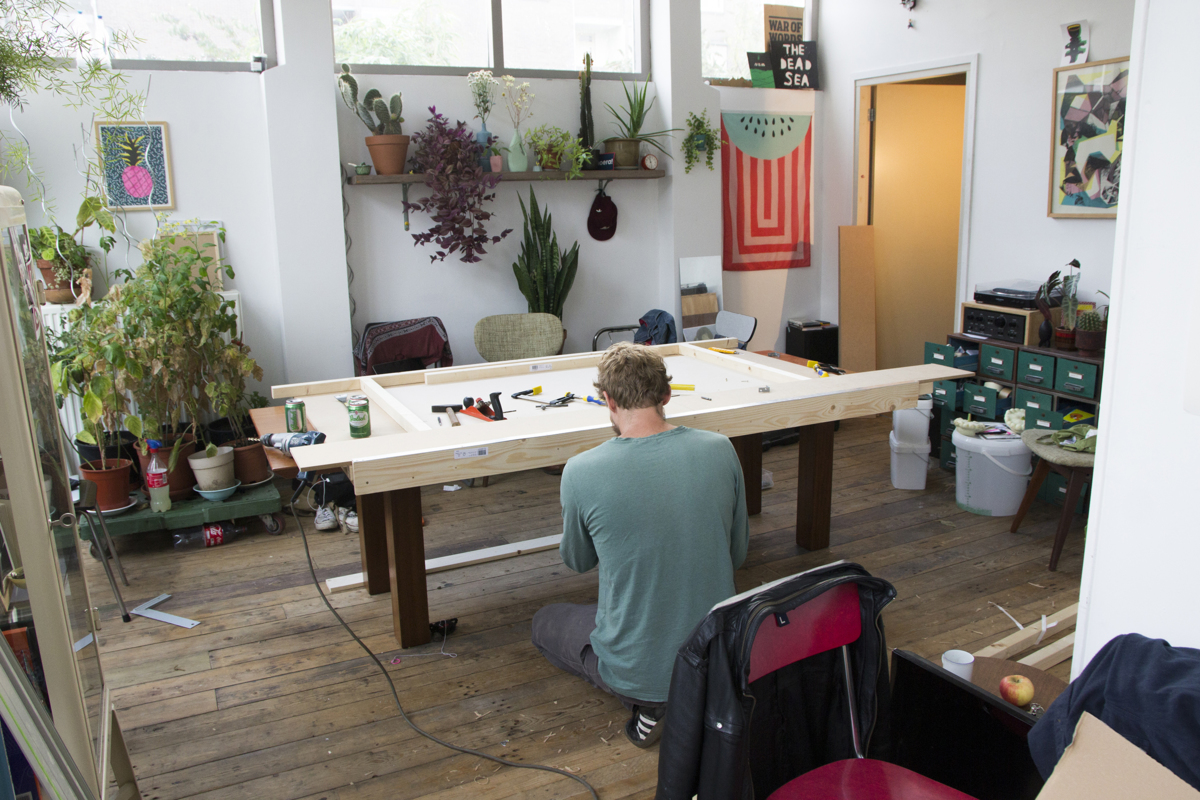 Now we would have to figure out some kind of mechanism that allows us to light the screen as accurate as possible. After a bunch of different ideas we eventually came up with a simple solution made out of thick MDF boards (to keep enough force on top of the screen).
Because we were going to operate the installation manually, by the plates sliding between two beams, we decided to design the 'cassette' in a way that would involve the least amount of sawing. This way we wanted to reduce the amount of gaps and the possibility of stalling.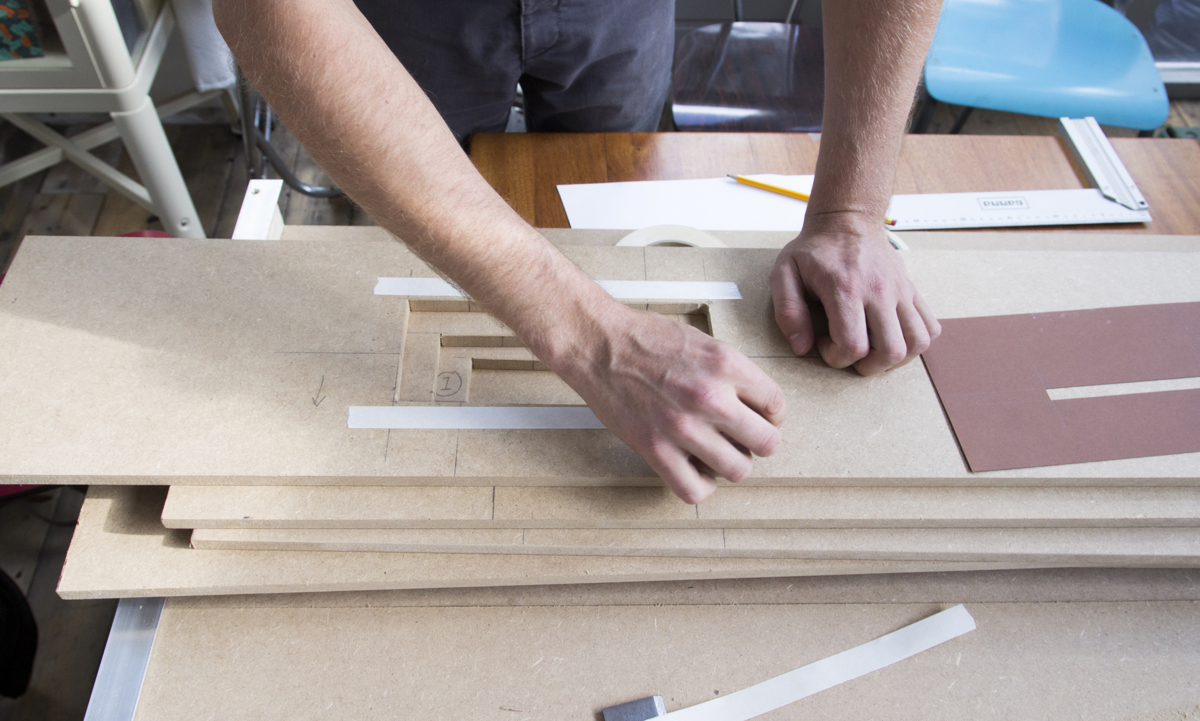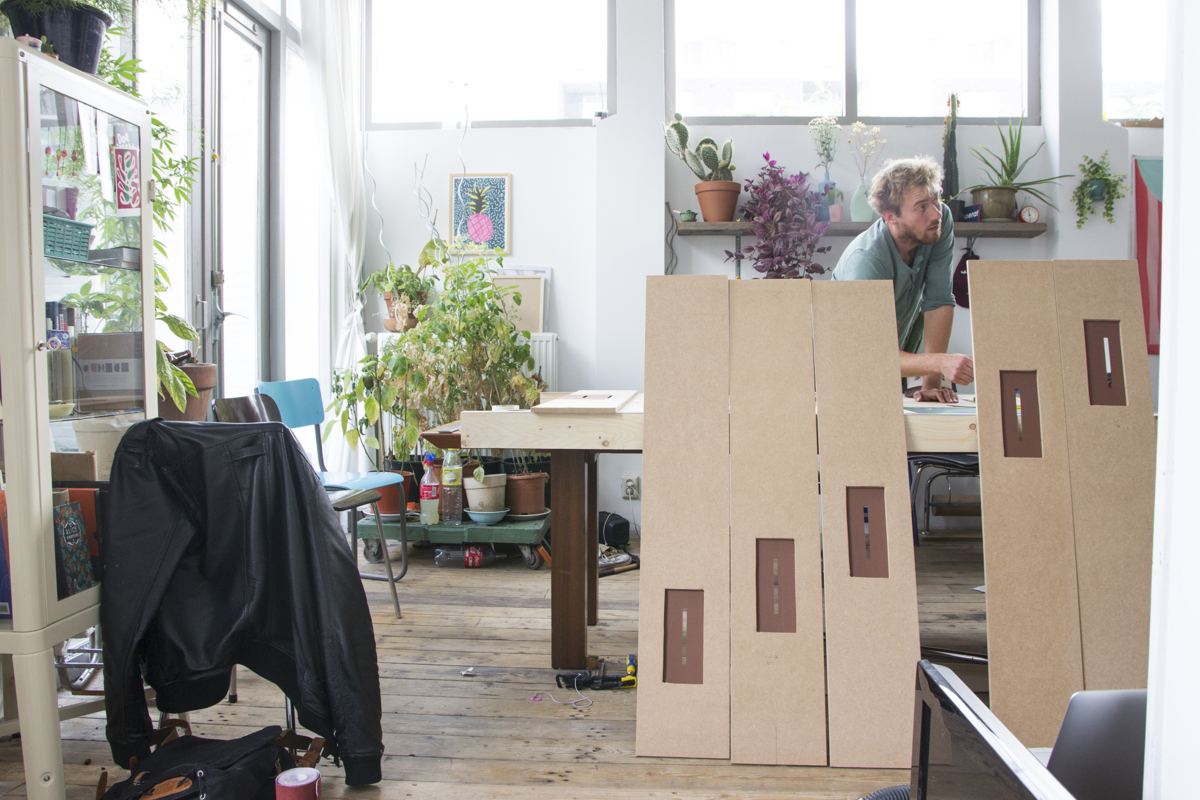 You always try to anticipate all the things that could go wrong, but you can only know for certain until you do it. So next step: using the thing. Thank god we didn't cut anything up and used thick MDF so the thing has the weight of a small anvil shop.